As part of your Tacta card subscription, you receive access to the online portal. This is where you can edit your information, track your analytics, and monitor your card use. With the online portal, you can eliminate the ongoing designing and printing costs as you can update your details at your convenience.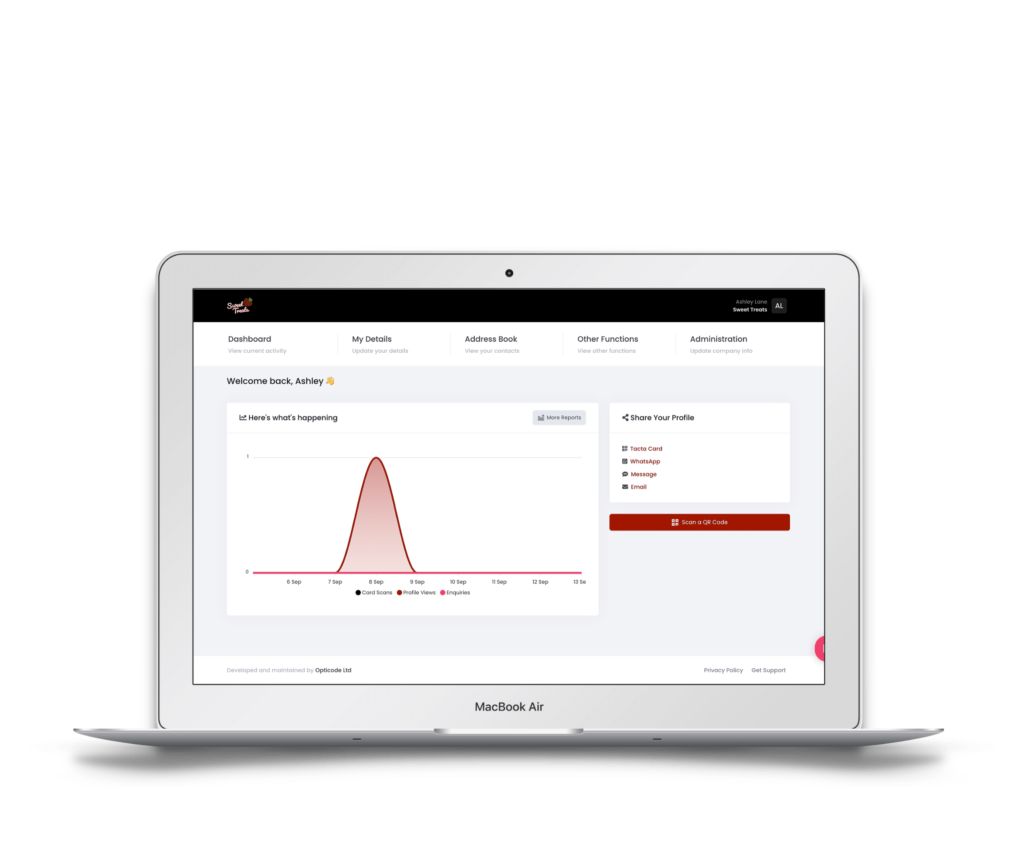 Say goodbye to designing and printing costs.
Update or change your information when it is convenient for you. You can tailor how your information is displayed to recipients and change it to match your networking situation. Easily repurpose used cards for new employees with a few clicks.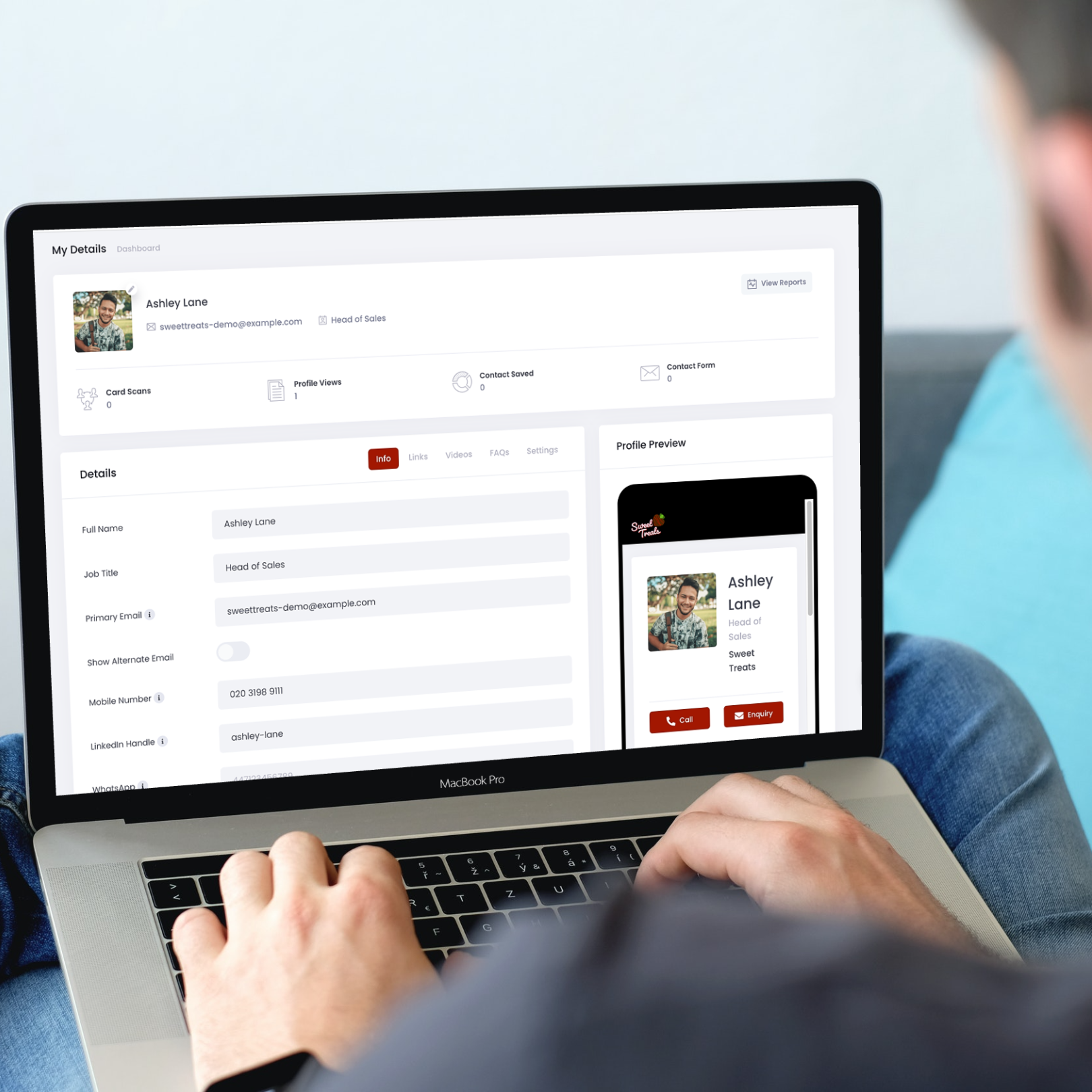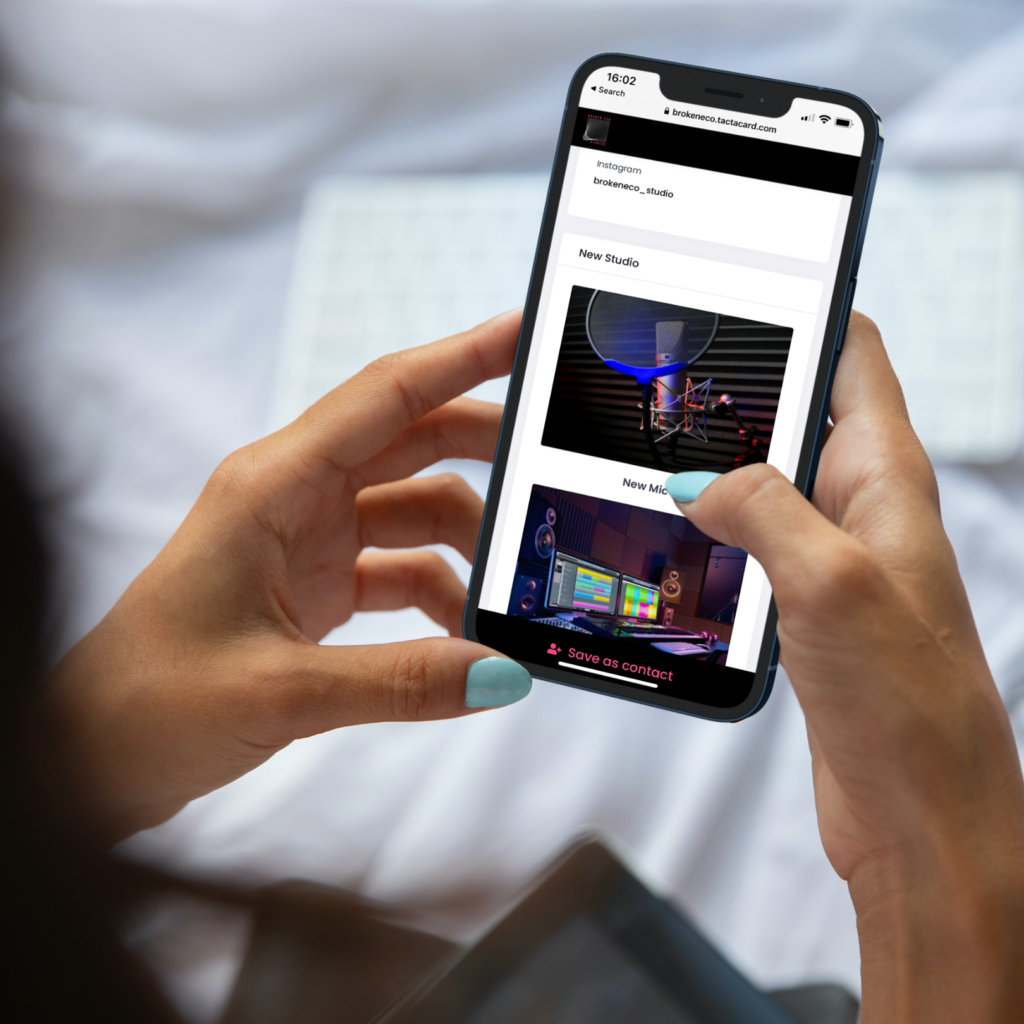 Tacta's online portal offers unlimited links, meaning you can display as much or as little information as you please. Links can include anything from your TikTok profile to your Shopify account. You can also add a gallery to your profile to showcase your latest links.
If you're looking for a way to make your brand stand out, Tacta cards are the perfect solution. With our easy-to-use online portal, you can match your portal and create cards to reflect your company's style and personality.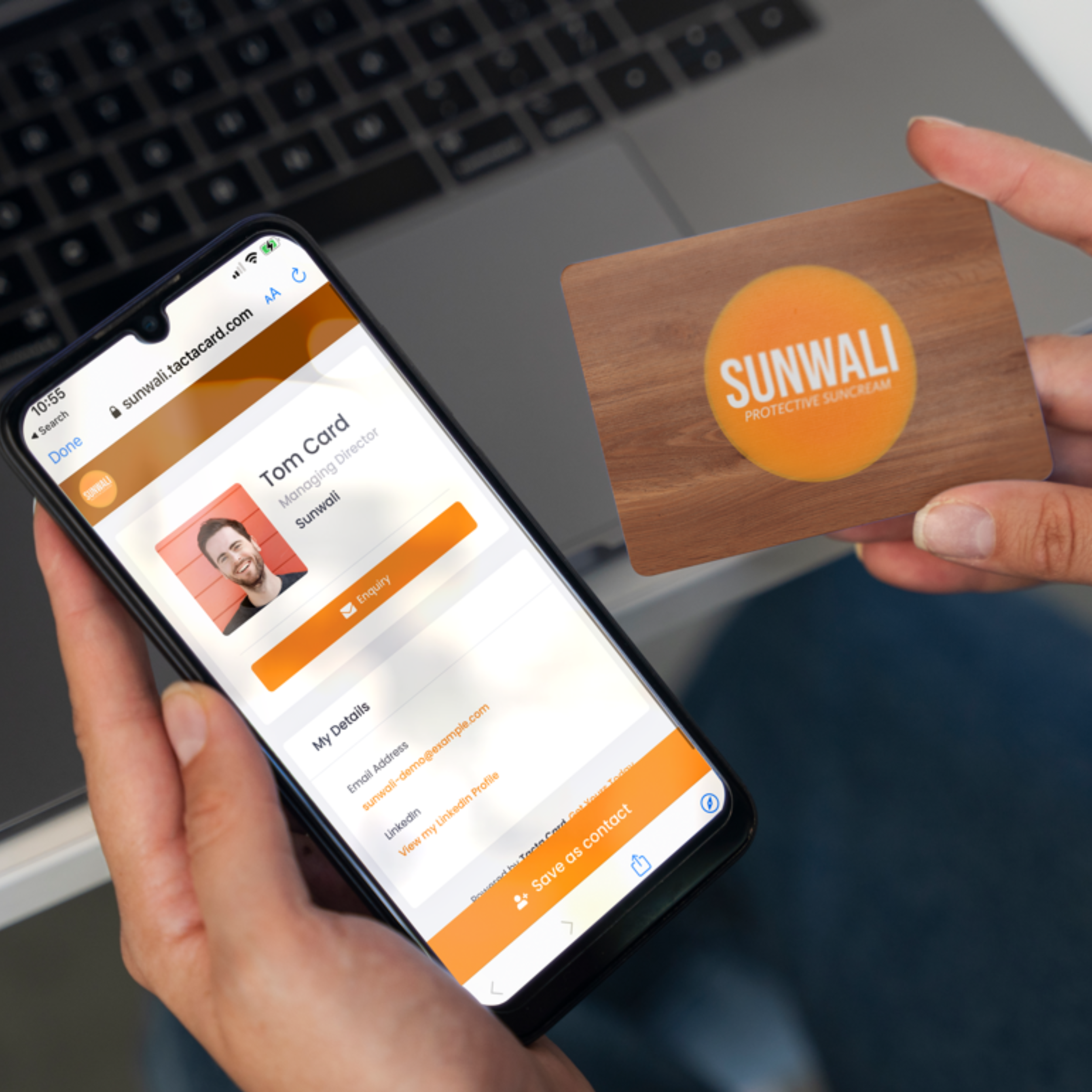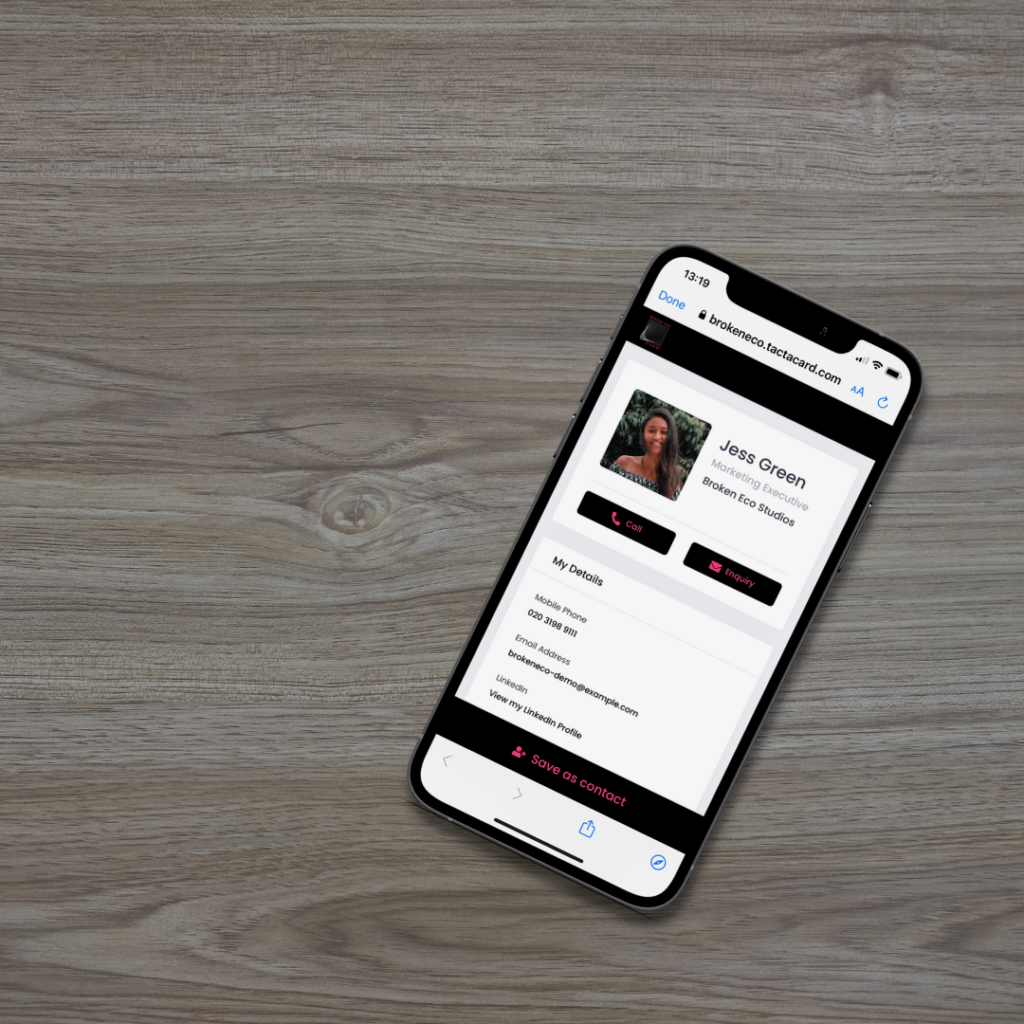 Tacta's online portal allows cardholders to see what links are active, and how many times they have been clicked on. This is beneficial to see what platform is generating the most leads.
Frequently Asked Questions
To edit your details, simply log into the Tacta online portal here.
Once you've entered, you have access to all the tools to update your information, links, and galleries.
Once you purchase your Tacta business card, you will receive a welcome email which includes your username and password to get access to Tacta online portal.
Yes, the Tacta online portal gives you the ability to add multiple email addresses, phone numbers and websites.