Tacta's

eco-friendly

business cards
Sustainability is a core value for Tacta card. We believe that all businesses are responsible to the environment and society and should operate in a way that benefits both. Therefore, we want to give companies an eco-friendly business card option.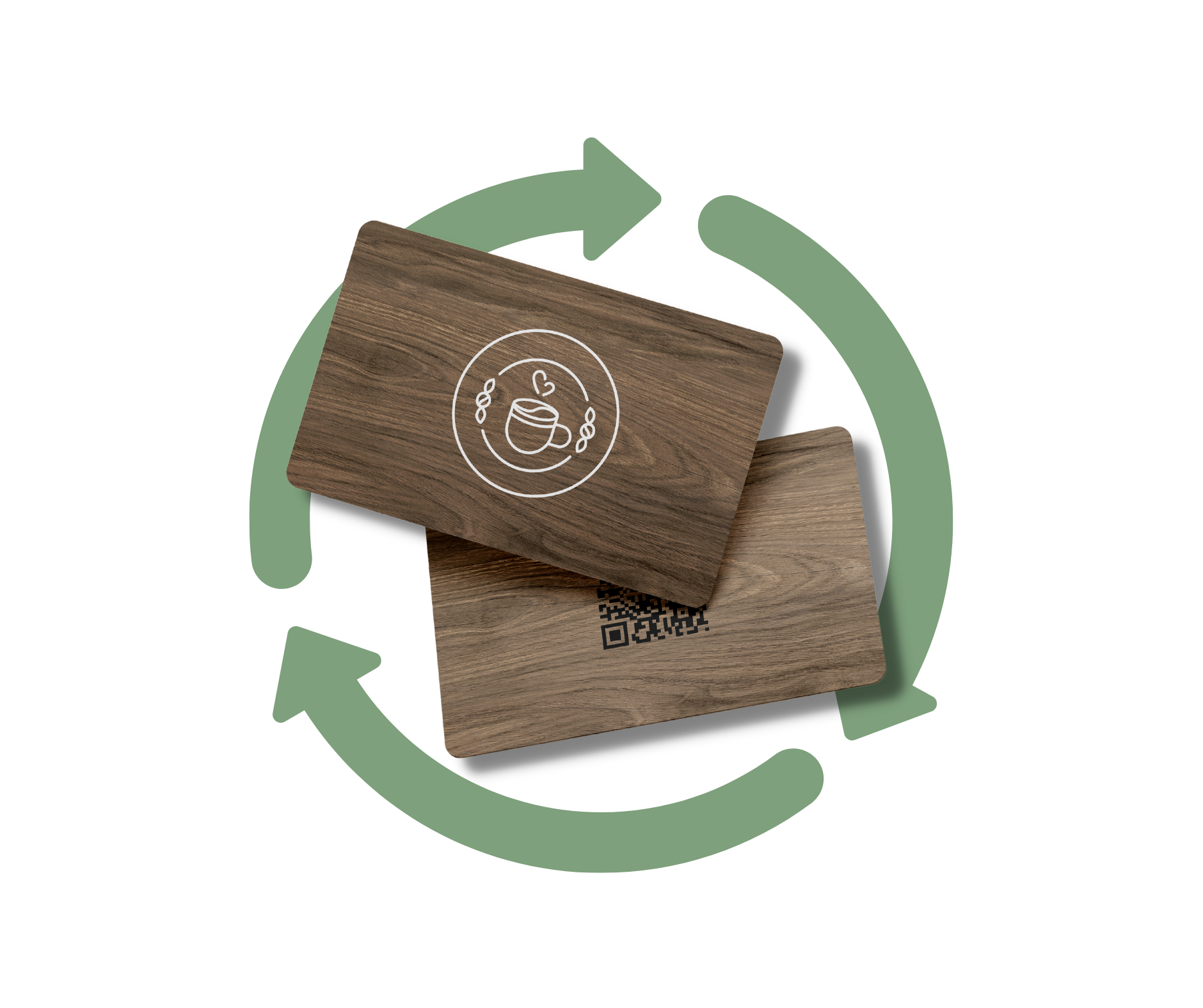 All

Tacta Cards

are eco-friendly
Tacta cards are built with longevity in mind. All our materials are robust enough to be slipped in and out of your wallet or purse. They are designed to last a lifetime, meaning no more time or money is wasted on arranging for new cards to be reprinted when they run out or information changes.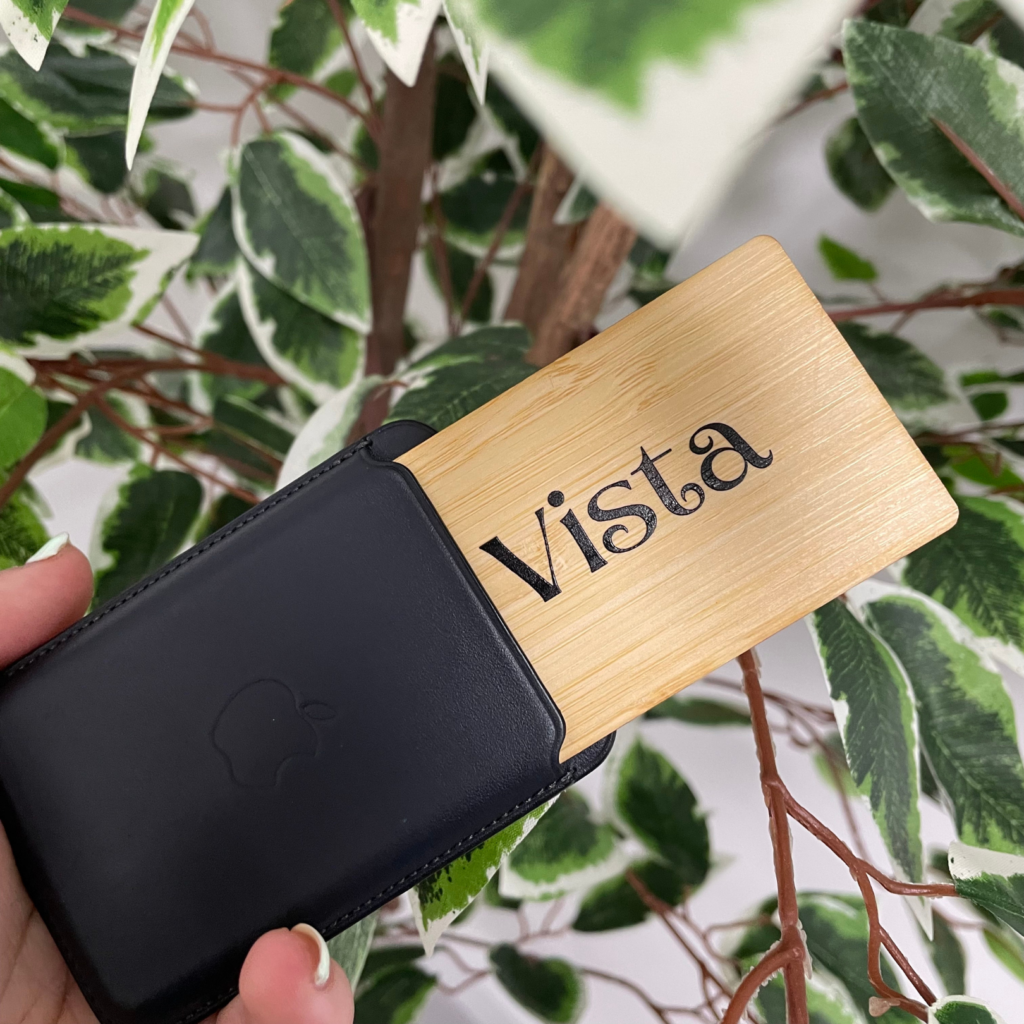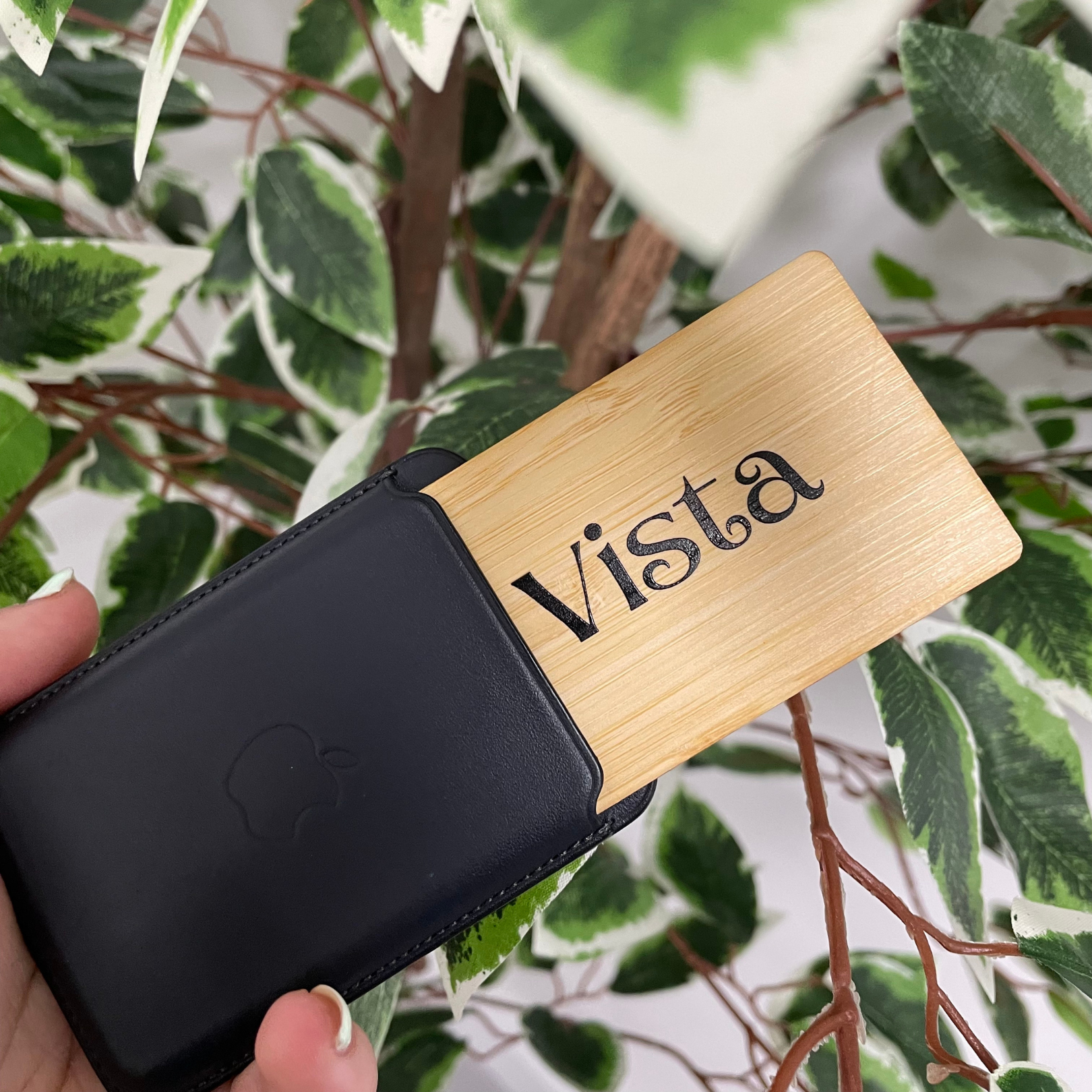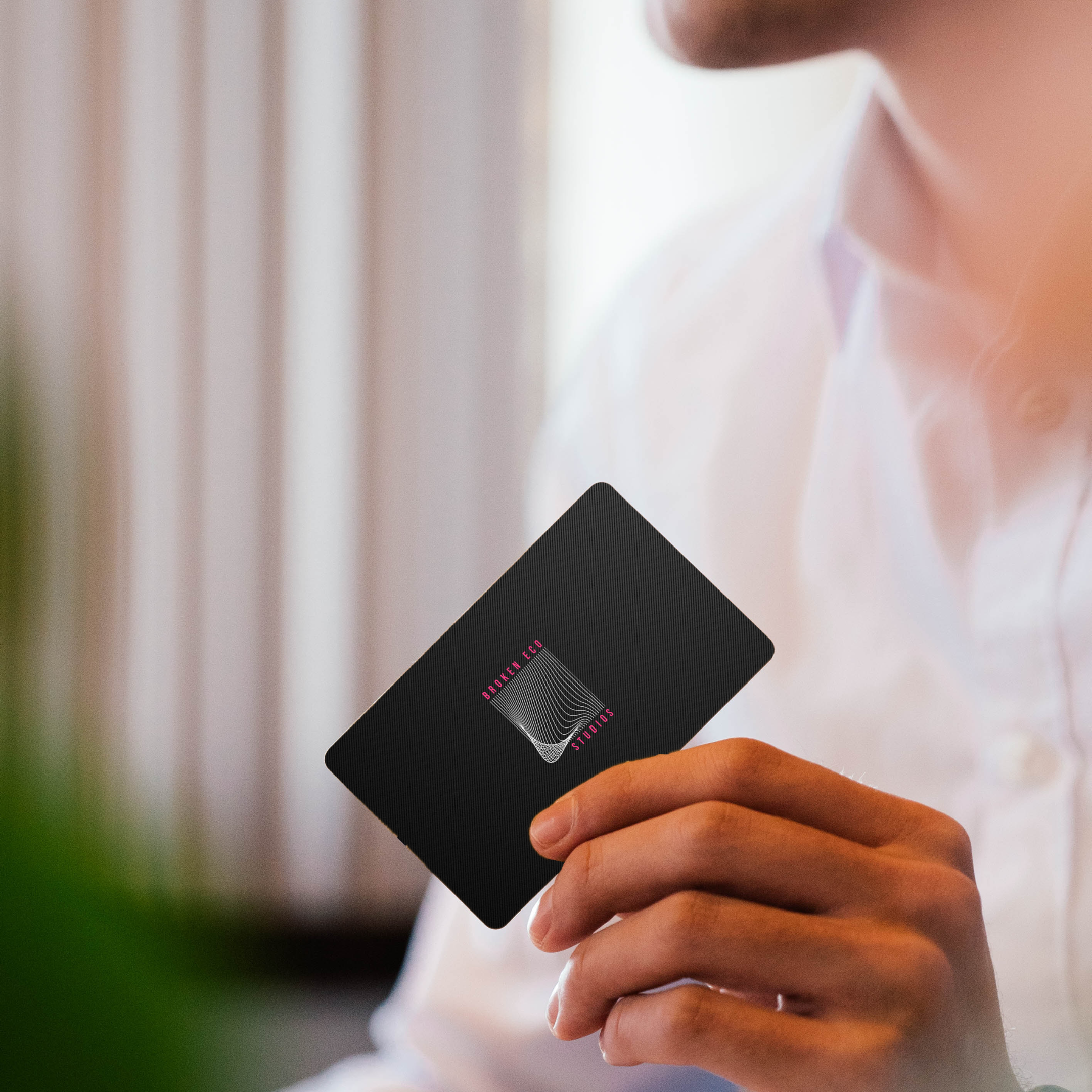 Repurposing your business card
When an employee leaves your company and a new one joins, their cards can be fully repurposed, meaning there is no need to purchase new ones, saving you money and helping to save the environment.
Our most sustainable business card option is the bamboo business card, which come in five different shades. Tacta bamboo business cards are made of 100% bamboo, which gives them a natural, earthy look; the texture of the bamboo is visible through the prints, which provides the card with a rustic finish.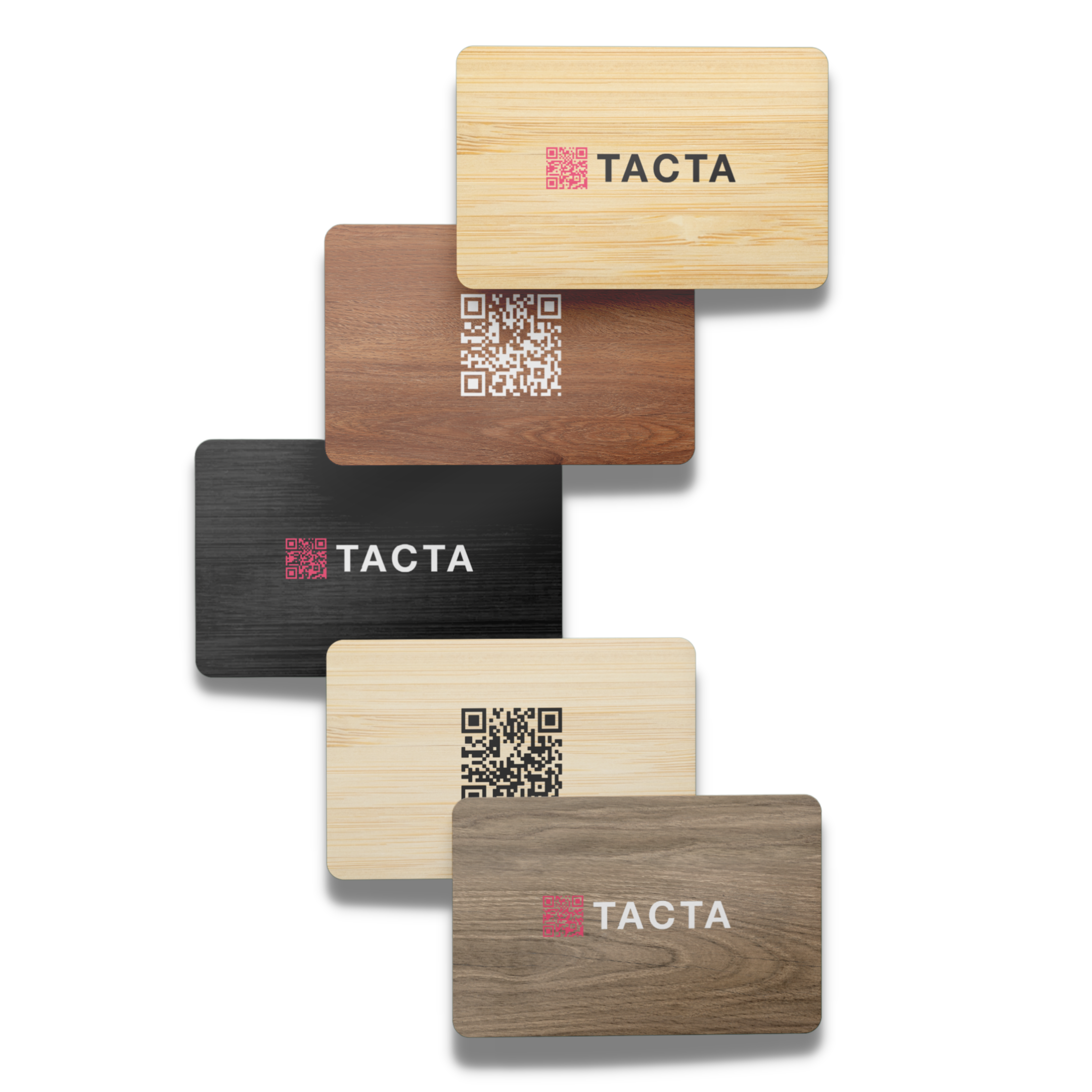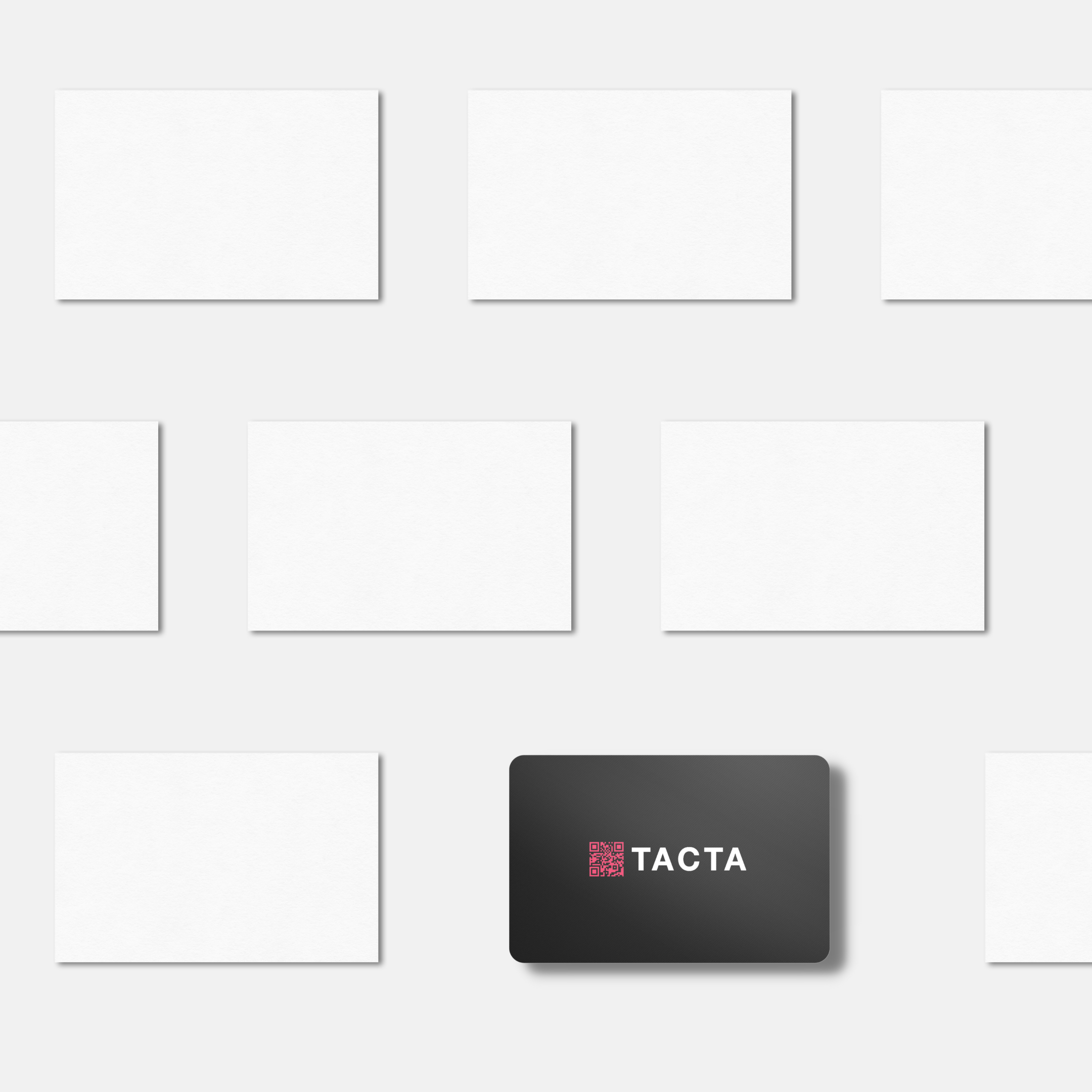 Stand out from the competition
Many businesses choose eco-friendly business cards because they are unique and can set your business apart from the competition. If you want to show your clients that you care about the environment and sustainability, bamboo business cards are the perfect way to do it.
Frequently Asked Questions
Ready to take your business to the next level with an NFC business card? Generate leads and connect with contacts and clients with just a tap.
Eco-friendly business cards are made from sustainably sourced materials, such as bamboo. They look and feel different to standard paper business cards, and some have a wooden texture.
There are so many reasons to switch to eco-friendly business cards. For one, they're better for the environment. They are also more durable than traditional paper cards, meaning you only need to purchase one Tacta eco-friendly business card as it can be reused and repurposed. Finally, they can help you stand out from the competition by showcasing your commitment to sustainability.
All of our Tacta cards are a one-time purchase, meaning that you only require one card, as opposed to stacks of paper ones that need to be consistently redesigned and reprinted when someone's information changes; therefore, making the switch to a Tacta card means that you will reduce the need for paper business cards, and as a result amount to fewer trees being cut down.
Yes, your logo can be printed onto the bamboo cards. Due to the nature of the material, it can sometimes make the logo appear 'grainy', however, we think this gives it a more rustic look!