Share

your details

with Tacta card
Tacta NFC business cards are all about sharing. Easily share your information from your business card with anyone using NFC and QR code technology, no app required.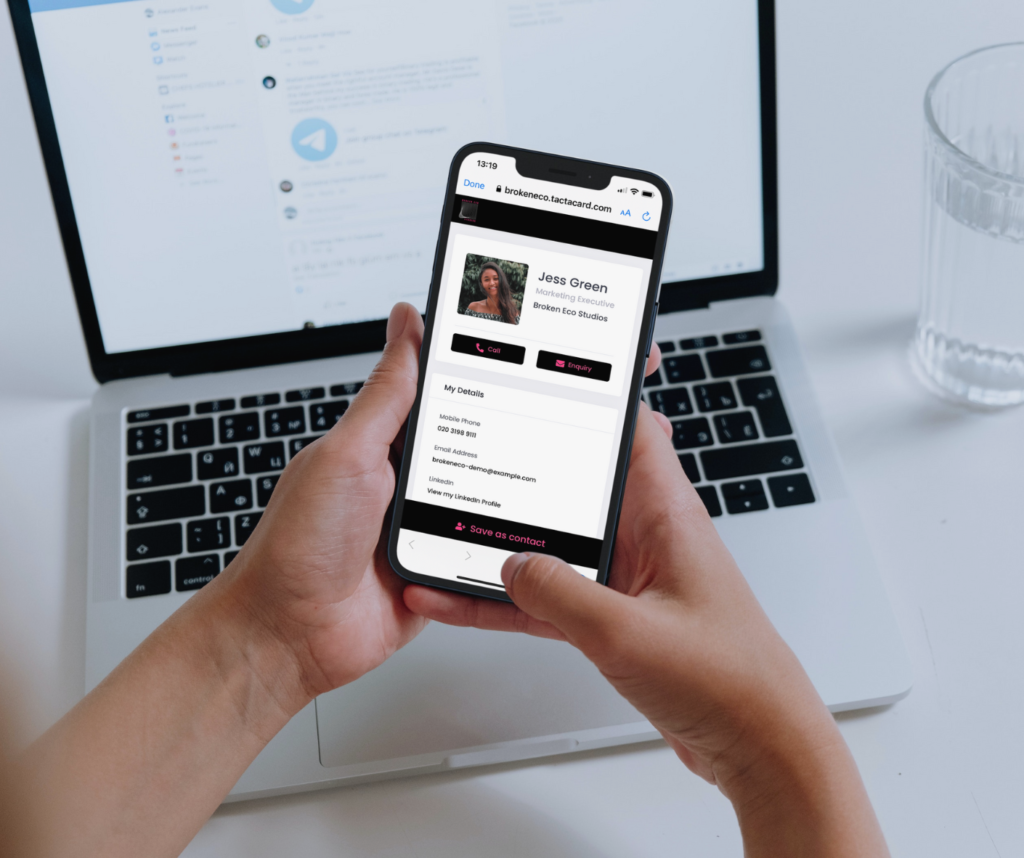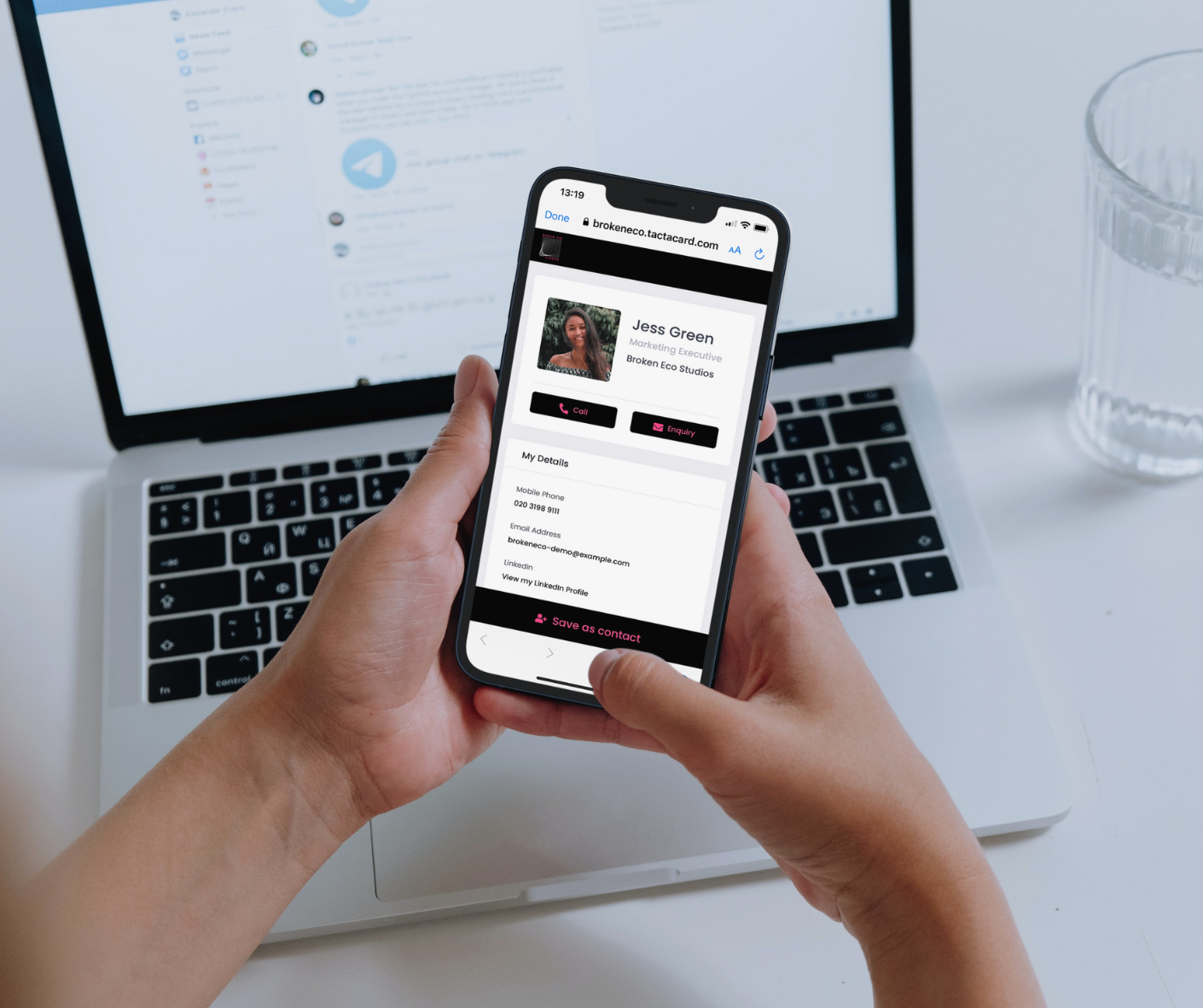 Discover

Tacta Card

features
Share your information using NFC technology
Tacta Cards are the future of sharing information with clients and customers. Near field communication (NFC) is a wireless technology that enables the exchange of digital content. All our Tacta cards have a built-in NFC tag, meaning you can tap your card on a smartphone to share your virtual profile.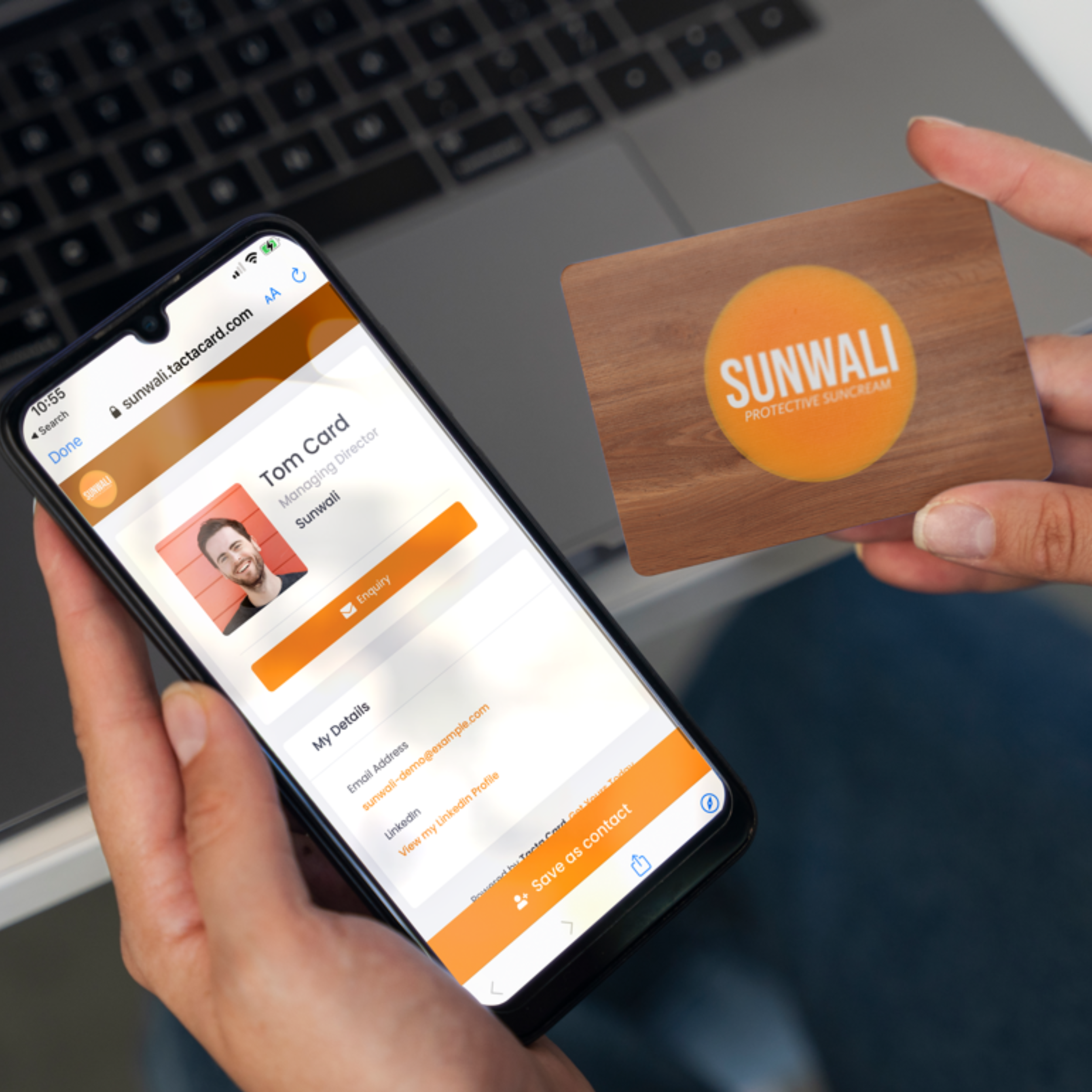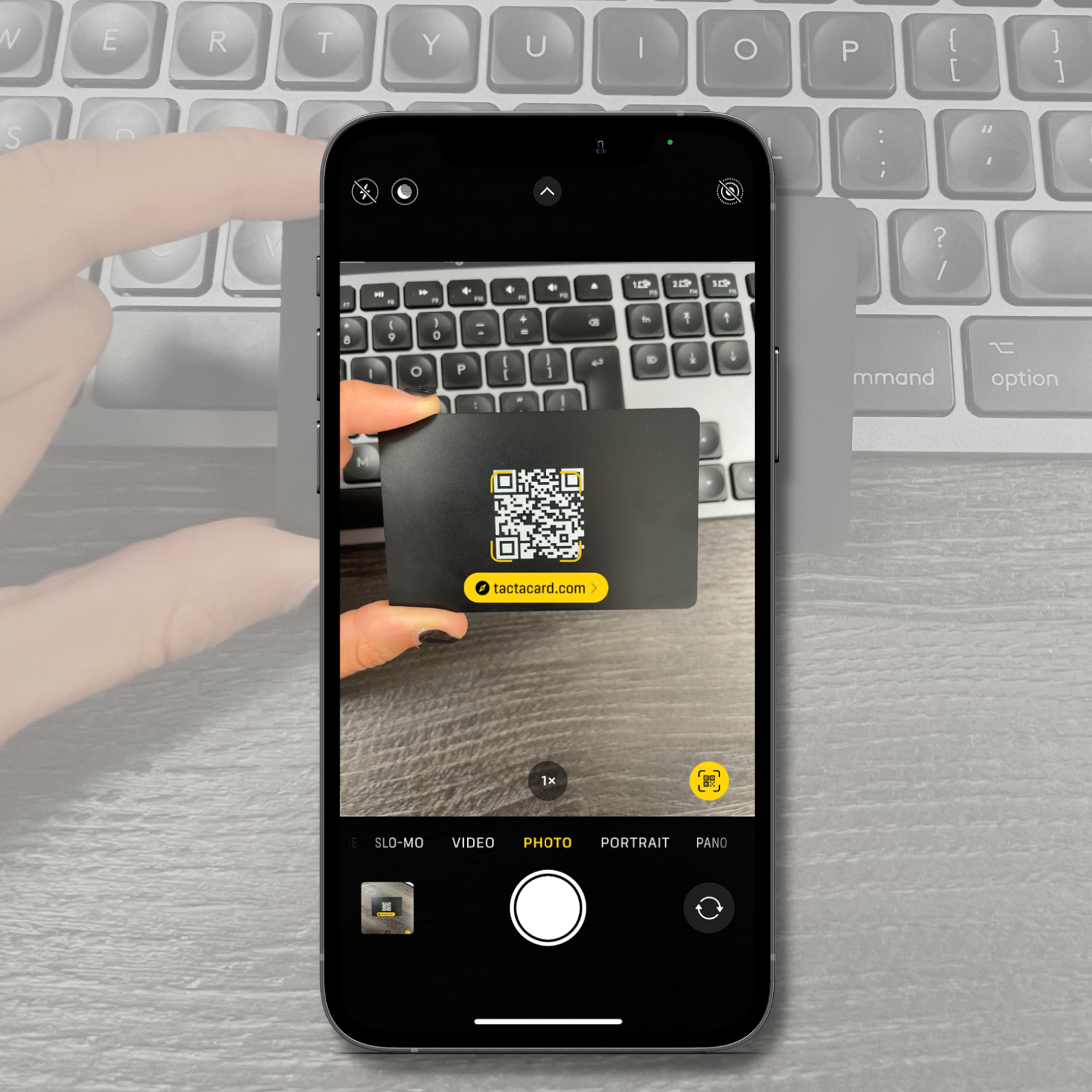 Every Tacta card comes with its own personal QR code. QR codes are a type of barcode that can be scanned with a smartphone to reveal additional information. By scanning the QR code on a Tacta card, you can quickly and easily access that person's contact information, social media profiles, and website.
Want to share your information with someone who isn't close enough to use the NFC tag or QR code? You can share your Tacta card via Whatsapp, Message or Email. This option can be accessed from your account.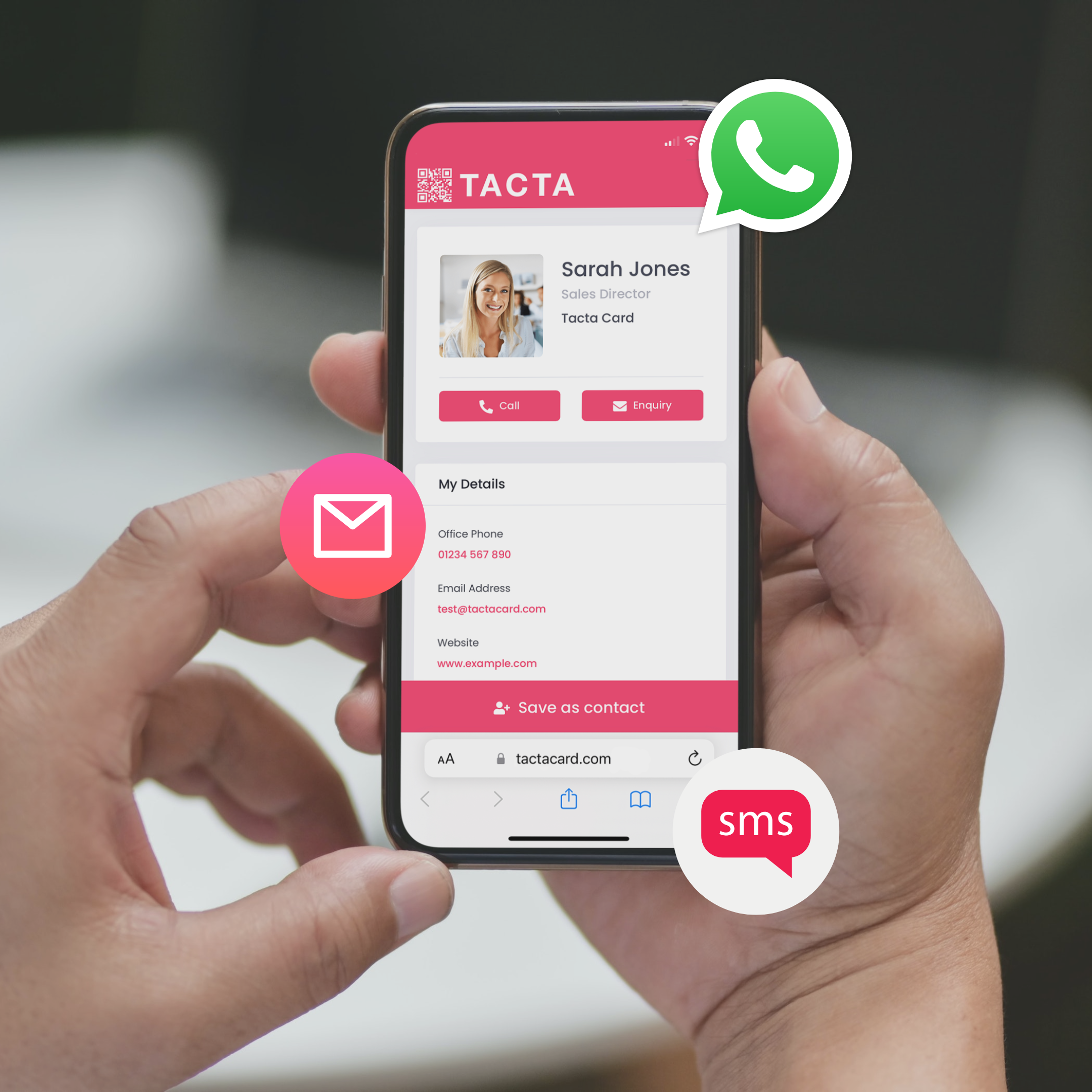 Frequently Asked Questions
NFC stands for Near Field Communication. NFC allows two devices within close proximity to share information.
For any smartphones older than 2017, the NFC setting does not need to be turned on to work. Simply tap the NFC card at the top of your iPhone for it to work. Older iPhones require the NFC setting to be turned on.
Some Android phones require the NFC reader to be turned on before you can use it. Check the Settings and Connection preferences in your phone, if it supports NFC you will be able to turn it on here.
All iPhones running iOS 11 or later, and all Android phones can read QR codes. Some QR codes require the QR code scanner to be switched on before it works.
There's no need to create a QR code, we do that for you! Your card will arrive with a QR code printed on the back and will be personal to you.
You can share your virtual profile via Whatsapp, Email or Message.