When it comes to business cards, the large variety available in the current market can be a little overwhelming. With so many designs, materials, finishes and layout options, it can be a tough decision to know which one to choose, especially when it comes to business cards for photographers.
Shop all of our business cards here.
No matter your industry, it's key to have a strong business card. For a photographer, your business card is your first impression. The photography industry is currently worth £1.2bn and is set to increase, therefore it's important as a photographer that you stand out from the competition.
It's important to have a business card that represents your brand well. Your business card should be professional and include your important contact information.
We believe that Tacta cards are the best business cards for photographers.
Why is a Tacta card the best business card for a photographer?
There are a few reasons why we believe Tacta offers great business cards for photographers, here are a few:
Upload your portfolio
Tacta card allows you to upload your portfolio to your business card. With traditional, paper business cards, once you've handed over your business card, you need to wait for the client to visit your website before they can see the work that you have produced. Or, it would help if you carried around a physical portfolio to showcase your work.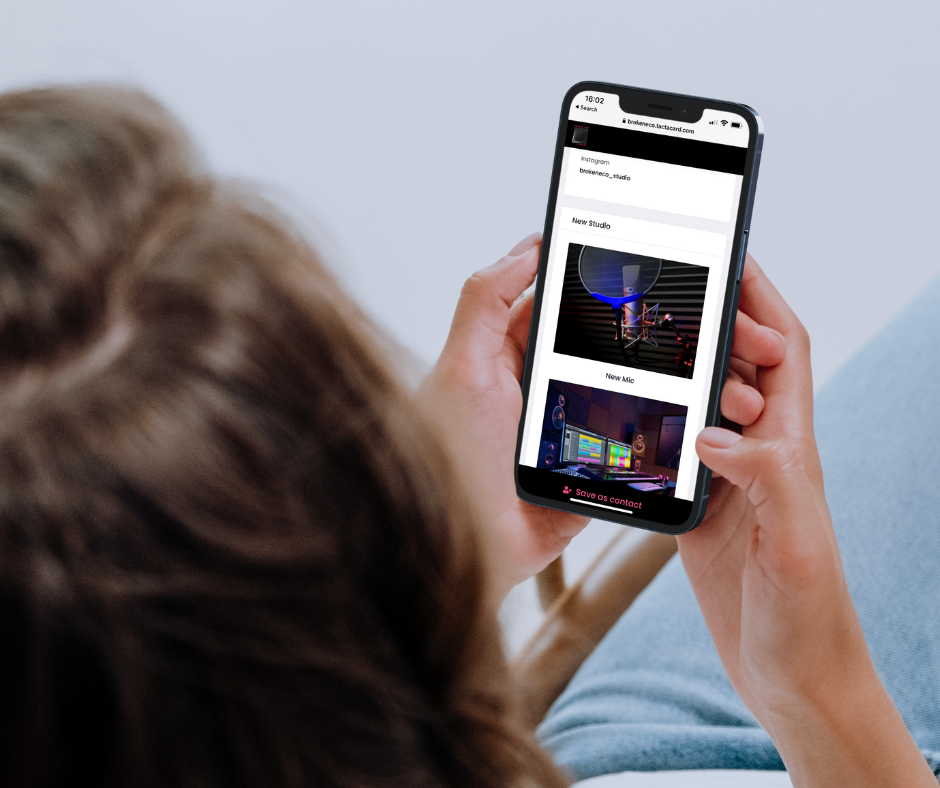 With a Tacta card, you can show the client your work at the initial point of the meeting;
Tacta business cards allow you to upload galleries (as many as you like!) to your profile, so recipients can flick through your images, encouraging them to do business with you immediately.
With Tacta business card for photographers, users can store unlimited links on their profile; this is beneficial to professionals in the photography industry as it makes It easy for potential clients to find out more about your work and get in touch with you. It also helps you stay on top of mind with potential clients, so they'll think of you when they need a photographer. Having all your contact information and social media links on your business card makes it easy for potential clients to get in touch and learn more about your photography services.
Professional design
A well-designed business card is an important part of any photographer's marketing. When you share your business card, you are giving your customers insight into your work and your brand. Business cards are essential for any photographer looking to market their business. A good business card will make a lasting impression on potential clients. A well-designed business card can be the difference between landing a new client and being overlooked in today's competitive market. So if you're serious about photography, make sure your business card reflects your professionalism.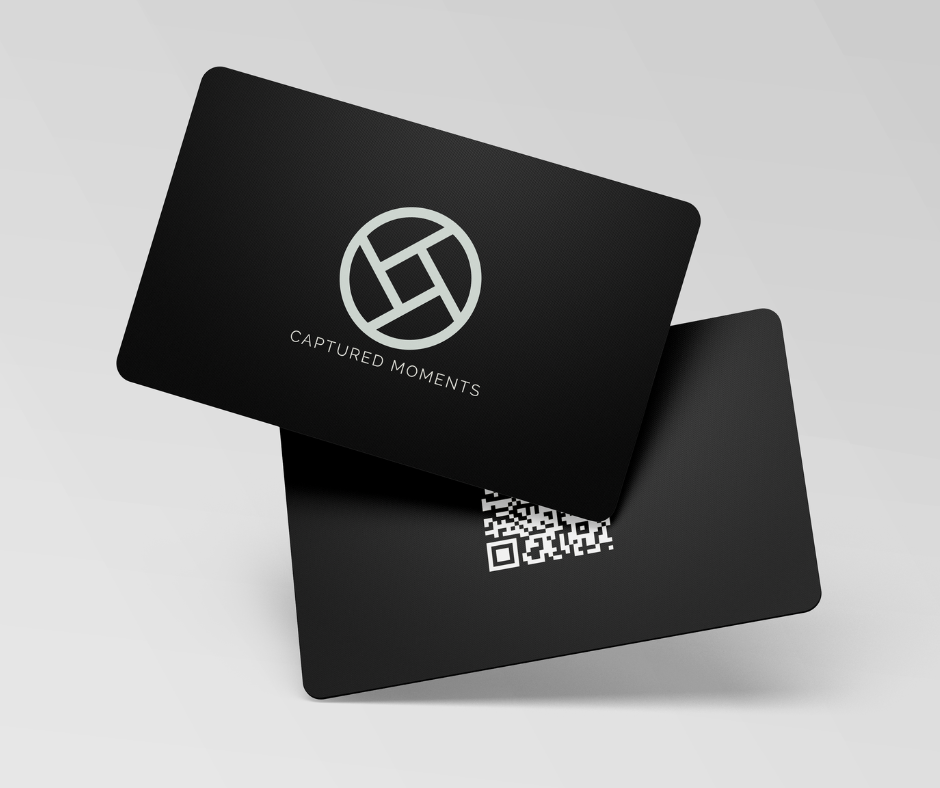 Durable and easy to carry around
Tacta business cards are the perfect choice for photographers looking for a durable and easy-to-carry solution. All our materials are water and tear-resistant, making them the ideal business card for photographers who are always on the go. They are so easy to carry you can take them wherever you go – meaning you won't need to worry about leaving your cards behind again.
Get started with Tacta card
As a photographer, business cards are essential to networking and marketing yourself. However, traditional business cards can be costly and time-consuming to design and print. Tacta NFC business cards offer a simple and convenient solution. With Tacta, there's no need to worry about designing complex business cards or finding a printing company to print them for you.
Ready to get started with Tacta card? Follow these simple steps:
Choose your material and colour
The first step to getting your Tacta card is to choose how you would like your card to look. We offer three materials, Metal hybrid, Bamboo and PVC; all of which come in various colours. Once you've decided, checkout to start your Tacta journey!
Upload your logo
Once you've checked out, we'll send over your welcome email; this is where we request your artwork. Not sure what will look best with your card? No worries! You can send us a few logos, and, we can mock-up the design to see what looks best before you make your final decision!
Set up your profile
Whilst we are printing your card, you can sign into your online portal to start uploading all of your details, websites, social media links and galleries. Your account will be pre-loaded with some basic information, but feel free to add as much (or as little!) as you like.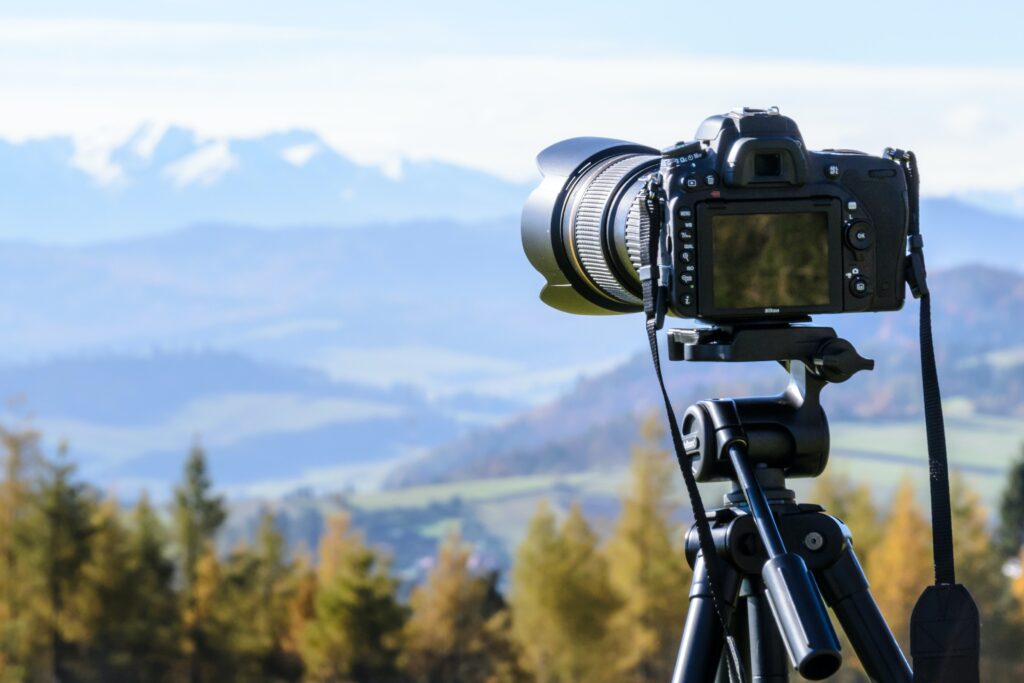 Start sharing your information
Once your shiny new card arrives in the post, you're ready to start sharing your information with your Tacta card! Simply tap your card on any NFC-enabled smartphone or scan the QR code to share your information with recipients.
Visit our shop to purchase the best business cards for photographers!
And finally…
While business cards may seem like such a small detail, they can actually make a big impression. That's why it's important to choose business cards that reflect the quality of your work as a photographer. Tacta business cards are the perfect solution for photographers who want to make a lasting impression. These unique business cards are made from high-quality materials and feature a sleek, minimalist design. In addition, they are completely customisable so that you can add your own personal touch. Best of all, you can edit your information on the online portal whenever possible, meaning you can share whatever you please with your recipients. Whether you're just starting or an experienced professional, Tacta business cards are the perfect way to showcase your work and build your brand.